In tijden als deze denken we meer dan anders na over hoe we onze (schaarsere) middelen inzetten om er zoveel mogelijk uit te halen. Wat doen we nu nog wel en wat zit er niet meer in.
Voor beursdeelnames is dat niet anders. Hebben we nog ruimte voor deelname aan die beurs of……
Net zo vaak is het zo dat we in betere tijden de standbouw uit handen geven aan een standbouwer en in mindere tijden juist meer zelf doen aan de beursstand. Op zich ook logisch want in betere tijden word je tijd opgeslokt door het opvolgen van leads, offertes en orders. En is er door de goede business ook ruimte in je budget om de beursstand uit te besteden aan een standbouwer.
In de jaren volgend op 2007 en 2008 was er ineens een sterke trend tot het kopen van een mobiele en modulaire beursstand. Het kost je wel tijd om het zelf te bouwen, maar je verdient een beursstand na zo'n 2 of 3x al terug.
De laatste jaren zijn mobiele, modulaire beursstands eigenlijk alleen maar geavanceerder en eenvoudiger geworden. Je kunt er veel meer mee. Grote beeldschermen ophangen en lightboxes als optie is al geen probleem meer.
Een nieuwe modulaire beursstand kopen of nieuwe prints (visuals/graphics) bestellen?

Tja, de nieuwste systemen zijn natuurlijk altijd net weer even mooier. Maar bij een mobiele beursstand van Expo Display Service is het raadzaam eens na te vragen of je je jouw beursstand kunt upgraden. Want wij maken onze systemen nog altijd zelf. En overtuigd als we zijn van de werking ervan, verbeteren en ontwikkelen wij onze systemen continu.
En kun jij dus je systeem meestal wel upgraden naar de huidige maatstaven. En in ieder geval nieuwe prints bestellen.
Vraag ook eens naar de mogelijkheden om van een enkele unit een modulaire beursstand te maken. Misschien heb je in het verleden een presentatiewand gekocht, die nu koppelbaar blijkt te zijn. Creëer op die manier een modulaire beursstand waarmee je in verschillende ruimtes van verschillende afmetingen kunt exposeren.
Grote kans dat jouw beursstand van Expo Display Service een upgrade kan krijgen. Ook al zou het systeem meer dan 5 jaar geleden aangeschaft zijn!
De huidige beursstand vertoont mankementen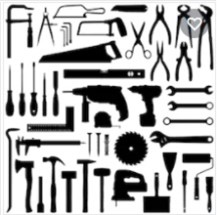 Nu je weet dat wij onze systemen zelf produceren is het vast geen verrassing dat we ook reparaties kunnen uitvoeren. Twijfel je of het zin heeft? Meestal zijn reparaties voor ons maar kleine herstelwerkzaamheden. Maar een kleine onderdeel dat niet werkt kan grote gevolgen hebben en daardoor ook tot de conclusie leiden dat de beursstand niet meer functioneert. Dat is best jammer!
Vraag een Expo collega om advies. De stand mag naar afspraak ook langsgebracht worden waarna wij hem checken. Ook daarvoor kun je het beste van tevoren even advies inwinnen bij een Expo collega.
Duurzame standbouwsystemen

Het mooie van je beursstand vernieuwen is dat je bijdraagt aan een duurzamer gebruik van standbouwsystemen. Dat is ook altijd het idee geweest achter onze modulaire mobiele stands. Een mobiele beursstand is naar ons inzicht geschikt voor een ruimte tot ca 40m².

Boven de 40m² hebben we ook zwaardere standbouwsystemen, die vervoerd worden in flightcases. Ook hier geldt dat het hergebruik tot besparingen leidt. Uiteraard ben je dan wel meer tijd kwijt in de opbouw van zo'n beursstand, maar de mogelijkheden groeien dan mee. Bouwen tot 5 meter hoogte bijvoorbeeld. Wil je hierover meer weten ben je ook hiervoor van harte uitgenodigd eens met ons van gedachten te wisselen.
In het verleden was onze slogan: we create your mobile marketing. Die vlieger gaat nog steeds op!